Your guided path to becoming
an Animal Bowen Therapy Practitioner
100% Online Certification
A Word From Your Instructor:
With more requests coming in world-wide to learn this awe-inspiring therapy, I've been asked to extend the Response5 online class so that everyone (with or without a Bowen background) can become fully certified online!

So that's what we've done!
This work is my heart and soul and I have taken extraordinary steps to ensure that this therapy translates beautifully online.
It's of high importance to create and sustain a relationship with each and every student. Therefore, the online portion of this training has a very personal connection to me!
AS OF DECEMBER 2018 THE CANINE BOWEN INSTITUTE HAS SUPPORTED STUDENTS IN 16 COUNTRIES.
AUSTRALIA~BAHAMAS~BRAZIL~BULGARIA~CANADA~COSTA RICA~DENMARK~ESTONIA~FINLAND~GERMANY~GREECE~INDIA-ITALY~MEXICO~SLOVENIA~UNITED STATES
Animal Bowen Therapy Class Summaries for you to read...
Nahleen Ashton ~ Nova Scotia
As someone who has worked with dogs in a variety of ways over the last 15 years I was initially somewhat apprehensive to take the course and apply a completely different aspect to the animals that I have become so passionate about. The first online course left me intrigued and although a little hesitant with the moves, I found that my canine friends were more then happy to oblige with the sessions. After our weekend course my confidence improved and I could see a difference reflected in the dogs that I worked with. I could see improvements in not only mobility but also general well being in the dogs and cats that I was seeing. I slowly became more self assured with the moves, the pressure and positioning.
Our second level opened up a whole new outlook towards the body and nervous system connection and re-enforced the benefits of Bowen even more. The moves were a little more intense and it took me some time to really feel the rhythm of some of the front end and neck steps. Working in a group environment guided by Debi helped immensely getting the feedback and comments of the other students facilitated the overview of each new step and how it applied to the specific issues that may come up in a session.
Throughout the classes and online courses, videos and worksheets my backup and support was always the dogs and cats that I had the pleasure of working with. Each one with his/her own issues and progress, they instilled just how much this gentle touch can potentially help to improve their daily lives.
I don't like to choose favourites but I think I was most impressed with Charlotte's progression. A senior Lab who was in foster care and could barely move when she was first rescued. Over the weeks, my visits to her and our sessions became not only easier (because she couldn't wait to be touched after her first session) but also instilled the obvious healing power of Canine Bowen by her obvious mobility improvements and increasingly upbeat character. By the end of our case study together Charlotte had jumped up into the car!!! Something that none of us had ever thought possible. NOTE: Since then Charlotte has been adopted :)
I can say that I am very fortunate and grateful to have completed this course and to be able to share the knowledge and passion in the future.
Read Jocelyn's Class Summary:
Read Tara's Class Summary:

Read Patsy's Class Summary:
Read Pam's Class Summary:
Read Teresa's Class Summary:

Read Kathy's Class Summary:

"I knew I wanted to work with animals. But I had no idea that this course, taught by Debi Famelos, would be so life changing!

I encourage you to explore Debi's Private Practice. It's full of great information, videos and testimonials !" ~ Karen
IT ALL BEGINS WITH RESPONSE5...
After years of requests from people all over the world, I am honoured to announce that my "Go To" technique, Response5, IS NOW AVAILABLE as an Online Class!
Response5 is designed for EVERYONE whose simple desire is to restore their dogs mobility and health.
CURRENTLY IN 15 COUNTRIES!
Pre-requisite for Level1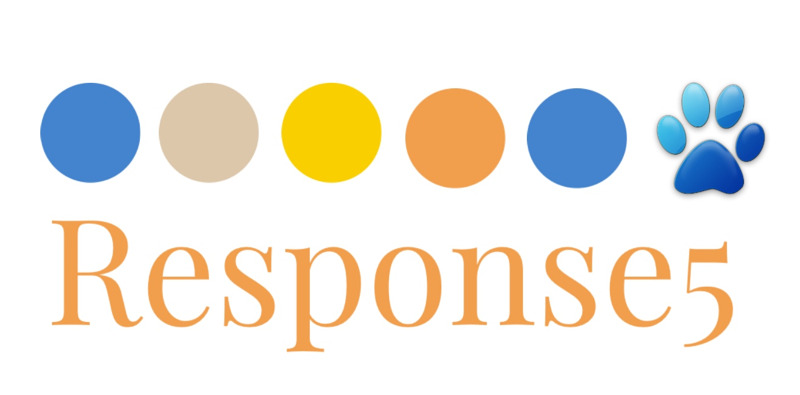 Just had to add this Picture! >>>

A gift from Patsy, a graduated Animal Bowen Therapy Practitioner.

It came with this note:
" Just wanted to thank you for enriching my Bowen Career!"
Side Note: Patsy is a gifted Human Bowen Practitioner with a successful Practice. Since taking this course her animal clients out weigh her human clientele!!
She's thrilled!!!